Caring for your smile includes always making sure that all aspects of it are in check. If for any reason you have any lost teeth, it is important to have them replaced as soon as possible. A failure to replace any missing teeth can cause a downturn in your oral health. Not only can it give rise to bacterial buildup in the void left behind, but it can also lead to tooth slippage, gum destabilization, a weaker jaw and issues associated with bite stability. To reverse these effects, consider the use of dentures.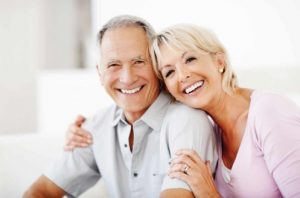 Dentures are a long-lasting and preferable form of tooth replacement prosthetic that can be applied for as little as one tooth or for entire rows of teeth. Dentures are designed to be taken out for easy cleaning. However, they can be easily damaged if you do not handle them with care. Furthermore, they need to be soaked in the safe cleaning solution, which can be either room temperature water or a denture cleaning solution. Make sure to never use. whiteners, bleach, hot water or any other abrasive cleaning materials on them. If they should ever become damaged, bring them in so our dentist can repair them.
RM Advanced Center for Cosmetic Dentistry remains committed to your oral health with dentures. You are welcome to schedule an appointment with Dr. Roberto Macedo at our dental office in St. Petersburg, Florida, by calling 727-202-4459.